This month we were very proud to partner with Charity Share London
We have collected donations from our members and the local community and donated it all to Share, who distribute the supplies amongst the homeless of London.
Share is a non-profit organisation that personally visits the homeless on the streets of London.
They offer a hot drink, snacks, a chat, and other essential needs such as socks and gloves, toiletries and other clothing items to those in need.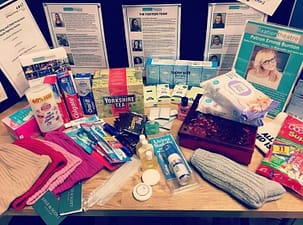 Fixation collected and donated a variety of items, from toothbrushes to clothing.
We are extremely grateful to all of our members who generously donated to this amazing cause … ♥